Page 9
Kennet Avon Canal Newbury to Devizes
---
Barrackfield Swing Bridge: Railway Bridge No.54: Picketfield Lock No.71:
SU3168
2005
2013
2004
2013
2013
2013
2015
2017


1976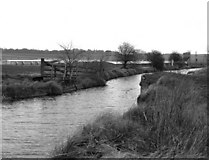 The remains of this bridge are seen here almost 35 years ago, long before the canal was made navigable at this point.
by Dr Neil Clifton
2009
This footbridge, between Cobblers and Picketfield locks, is not named. It is, however, adjacent to the site of the former Barrackfield swing bridge, so Barrackfield footbridge would seem appropriate. The towpath stays on the south side of the canal, but the bridge takes a foot path over towards the A4 which is just 200 metres north of here. It replaces the much earlier swing bridge and the narrows for that can just be seen. Behind the railway bridge can be seen. There are plans for a marina to be built on the land to the right. It has planning permission but nothing is happening, perhaps until the economic climate is right.
by Graham Horn
1976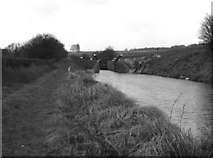 Picketfield Lock, as seen here from the east in 1976, had been restored but was not then in use as it was inaccessible to boats from both directions.
by Dr Neil Clifton
2004
---
---
Great Britain 1:50 000 Scale Colour Raster Mapping Extracts © Crown copyright Ordnance Survey. All Rights Reserved. Educational licence 100045616.
---
( Page
< < prev
1
...
4
5
6
7
8
9
10
11
12
13
14
15
16
...
next >>
)