Geo-Trips :: A walk in the snow from Tunbridge Wells to Tonbridge and back
Tunbridge Wells
A walk from Tunbridge Wells, Tue, 27 Feb 2018 by N Chadwick
Click the blue circles to see a photograph taken from that spot and read further information about the location. The blue lines indicate the direction of view. There is also a slideshow of this trip. ( )
↓ Scroll down here ↓

Building new retirement homes, London Rd

Maya's Grill
Formerly The Weavers. Re-opened as a Turkish restaurant.

Premier Stores (Osbourne Convenience)

Water fountain and lamp standard

Blizzard near Bidborough Corner

Footpath at the end of Deakin Leas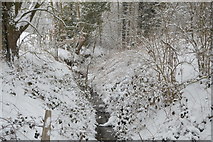 Woodland stream, Vauxhall Lane

Windie Edge
Grade II listed.... more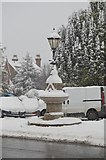 Fountain and lamp standard, Southborough

Kingdom Hall of Jehovah's Witness
All images © N Chadwick and available under a Creative Commons licence

.