Geo-Trips :: Reading to Wantage
Wantage
A drive from Reading, Sat, 27 Oct 2018 by David Howard
It was one of the worst days of the year to take photos, but the final chance before the clocks went back. There was a traffic jam leaving London holding me up for over half an hour, and the rain got worse the further west I got. By the time I finally reached Wantage it was almost dark, and although I went on one road and came back on another as I always try and do, I missed a lot either to get to Wantage before it got too dark or taking photos on the way back where there was enough light to see anything, which required having lamp posts to provide it. But I made it and managed to get some reasonable night photos as nothing else was possible.
Click the blue circles to see a photograph taken from that spot and read further information about the location. The blue lines indicate the direction of view. There is also a slideshow of this trip. ( )
↓ Scroll down here ↓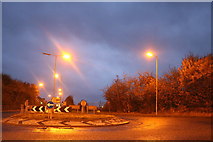 Roundabout on the A338, Grove Road

Collins DIY on Reading Road, Pangbourne

Co-op garage on Reading Road, Pangbourne
This was Texaco last year, with a Co-op store attached, who now own the whole business.

Roundabout on the A329 Purley Rise

Roundabout on Oxford Road, Tilehurst

Railway bridge over Shooters Hill, Pangbourne

House on Shooters Hill, Pangbourne

McDermid Autotype, Grove Road, Wantage

Flats on Limborough Road, Wantage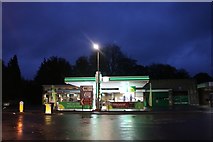 BP garage on Wallingford Street, Wantage

Direction signs on Reading Road, West Hendred
The bus stop has appeared since 2011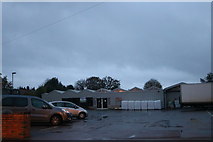 Charlton Park garden centre
Here is their site www.charltonpark.net

The entrance to Goring Heath almshouses

Gatehampton Road at the junction of Reading Road
The railway runs along the left side of the road.

House on Fairfield Road, Goring

Cottages on London Road, Blewbury
The letterbox suggests this was once the post office.

View of Harwell
I could have sworn they demolished the chimneys at Didcot power station, maybe... more

Roundabout on Reading Road, Rowstock

The entrance to Reading West Station

The Portway estate, East Hendred

Portway Close, East Hendred
The road is so new it isn't yet on the map

Reading Road, East Hendred
The houses are the newly built Portway Close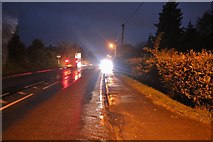 Reading Road, Harwell
In heavy rain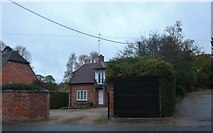 House on London Road, Blewbury

Field by Reading Road, Rowstock

House on London Road, Blewbury

Petrol station on London Road, Blewbury

Fields by Wallingford Road, South Stoke
Looking towards the railway line running along the Thames behind it.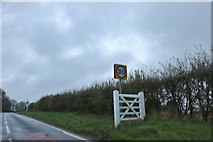 Entering Goring on Wallingford Road
All images © David Howard and available under a Creative Commons licence

.