Geo-Trips :: Shetland (15) - A drive on the north of Mainland
Mainland, Shetland
A drive from Urafirth, Fri, 17 Jun 2016 by David Purchase
A further drive on Shetland Mainland north of Mavis Grind - apart from the last two photos, taken on the drive to Lerwick and the ferry for Aberdeen.
Click the blue circles to see a photograph taken from that spot and read further information about the location. The blue lines indicate the direction of view. There is also a slideshow of this trip. ( )
↓ Scroll down here ↓

Urafirth village
The A970 goes through this village, but fortunately with only a couple of houses... more

The lane from Olnesfirth
The A970 is in the slight dip about 250 metres ahead.

Hamar Farm
I was at the end of the public road: the rather battered sign says Private Road,... more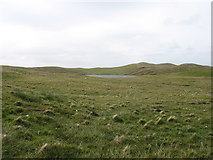 Stubba Water, and its surrounding low hills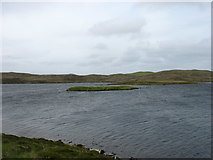 Punds Water
One of the larger lochs in this part of Shetland.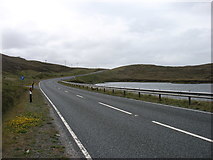 The A970 heading for Brae
Passing Smirnadale Water on the right.

Standing stone, overlooking the Loch of Burraland

The lane from Mangaster
The A970, heading south for Mavis Grind and Brae, can be seen on the right.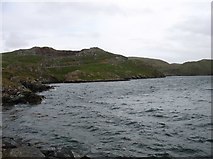 The shore of Sullom Voe at Mavis Grind
The route of the A970, heading north, can be seen across the slope ahead.

Approaching Kergord House, Weisdale
Interesting colours in the low plants to the right.

Flowers on the verge at Kergord
An impressive display of low-lying plants. And yes, trees do grow on the Shetland... more
All images © David Purchase and available under a Creative Commons licence

.