Geo-Trips :: Along the A2 via east London
Chatham
A drive from Highbury, Sat, 19 Oct 2019 by David Howard
I found there was a possible unique pre-1950s red pre-Worboys sign in Chatham dockyard, so went on the weekend to avoid the usual London traffic, and the relatively new A2 takes you straight from the Blackwall Tunnel to Chatham in an hour with no breaks. It was a lovely sunny day, and after discovering the docks had replaced both old signs with copies followed the A2 back taking photos at every exit. I also saw the cable car over the Thames for the first time and the sculpture at the Stratford Olympic Park. I had never been to the dockyard before either so always interesting to see somewhere new.
Click the blue circles to see a photograph taken from that spot and read further information about the location. The blue lines indicate the direction of view. There is also a slideshow of this trip. ( )
↓ Scroll down here ↓

Buildings on Corporation Street, Rochester
The flats are almost finished, the other building is part of Rochester Social Club.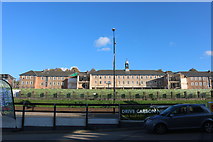 Old barracks by Dock Road, Chatham
They are now derelict, presumably awaiting conversion to 'luxury' flats.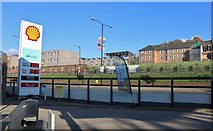 Shell petrol station on Dock Road, Chatham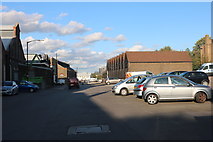 Chatham Dockyard
It is now a visitor centre

Chatham Dockyard
Looking towards Turk's boatyard

The car park at Chatham Dockyard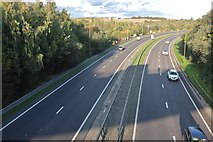 Hasted Road, Wainscott
From the bridge on Higham Road

Higham Road going above Hasted Road

Royal School of Military Engineering, Wainscott

Houses on Higham Road, Wainscott

Four Elms Roundabout, Chattenden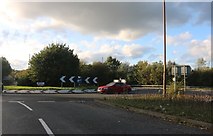 Roundabout on Gravesend Road, Gadshill

Little Hermitage wedding venue, Gadshill

Esso petrol station on Watling Street, Cobham

Services by Watling Street, Cobham

The A2 Watling Street, Cobham
Taken from the services alongside

Wrotham Road joining Watling Street
Straight ahead for the westbound slipway

Poplar Works construction
A new work space is being built on what the map says is the site of a former school.

Under the Blackwall Tunnel Approach, Hackney Wick

Buzz Bingo on The Brook, Chatham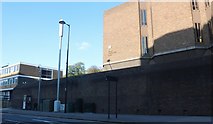 Medway Magistrates Court, Chatham

Houses on Higham Road, Wainscott

Islingham Farm Road, Wainscott
This is mainly a military area

Sign for new development on Ackers Drive, Swanscombe

Bean Lane
Being Britain it could be runner beans, butter beans or broad beans. It is quite a... more

Pinewood House, Maypole
This is an NHS care home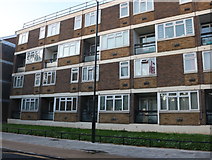 Flats on Wick Road, Hackney Wick

Housing estate by Wick Road, Hackney

Pub garden on St Pauls Road, Highbury
Belonging to the Brewhouse and Kitchen behind it on Corsica Street

Sheer Bliss beauty salon on Dalston Junction

Metropolitan Benefit Society Almshouses, Dalston

Our Lady & St Joseph Church, Dalston

Little Hermitage wedding venue, Gadshill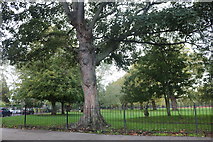 London Fields, Dalston
By Richmond Road. I've always known the place existed from the name of the... more

By the railway bridge on Richmond Road, Dalston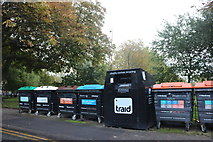 Recycling bins by London Fields, Dalston

Flats on Richmond Road, Dalston

Tinker's Alley, Chatham Dockyard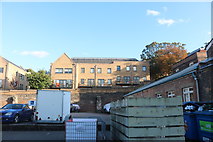 Chatham Dockyard
The car park on East Road with houses behind on Marc Brunel Way

Sliproad to the A2, Southfleet

Sliproad to the A2, Southfleet

Sheldon Court on Wick Road, Homerton

Cardinal Pole School, Homerton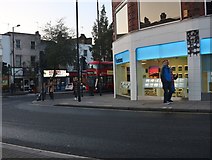 Morning Lane at the junction of Mare Street

Houses on Graham Road, Dalston

House on Cassland Road, Homerton

Sign on Tinker's Alley, Chatham Dockyard
There are two of these on the road, apparently replacing pre-1950s signs with... more
All images © David Howard and available under a Creative Commons licence

.