Geo-Trips :: A tour around Corsham
Corsham
A drive from Chisbury, Sat, 4 Jan 2020 by David Howard
Having found a very unusual pre-Worboys car park sign in Corsham Link

firstly I was lucky enough to find it was still there (many aren't), and then used the remaining time before it got dark to cover as much of the area as possible before returning on the A4. There was no traffic either way so got there easily and with plenty of time to explore afterwards, combined with mild sunny weather.
Click the blue circles to see a photograph taken from that spot and read further information about the location. The blue lines indicate the direction of view. There is also a slideshow of this trip. ( )
↓ Scroll down here ↓

Pampas grass by Thingley Bridge
Crossing Ladbrook, which flows into the River Avon a few miles east in Lacock.

Dickens Avenue at the junction of Pickwick Road
There is a theme developing, I also did Oliver Avenue.

Valley Road looking towards West Park Road
Most of the houses in Corsham are sandstone coloured.

Furzehill looking towards Oathills

Houses on Cleevedale Road, Corsham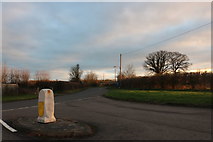 Lypiatt Rd, Corsham
This is the end of Corsham built up area

Lypiatt Rd, Corsham
Another traditional telegraph pole, with four bars which is more rare nowadays.

Houses on Dicketts Road, Corsham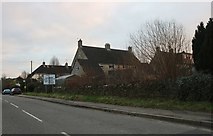 Silver Street, Gastard
In 2009 the direction sign was on the other side of the road but looks like the same sign.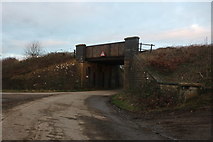 Railway bridge on Wick Lane near Lacock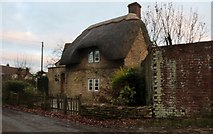 Tjatched cottage on Wick Lane near Lacock

Pylons by Wick Lane near Lacock

Bath Road, Chippenham
From the petrol station forecourt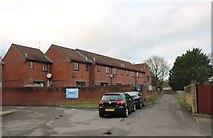 Houses on Brunel Court, Chippenham
From the back by the petrol station on Bath Road

Bungalows on Bath Road, Chippenham
It's Bath Road from Hounslow and I completed the run from Corsham back to there... more

House entrance on Gastard Road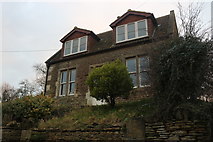 Cottage on Lanes End, Gastard
The dormer windows have been changed since 2009

Lanes End between Gastard and Lacock

Mons Lane at the junction of Cantax Hill
Looking towards the A350

Roundabout on Pound Pill, Corsham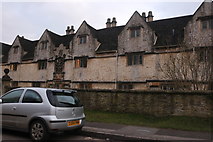 Almshouses on Lacock Road, Corsham

Lane north of Gastard
The area is very popular with horse riders, I came across a few on these local roads.

Lane in Gastard
By Willgarrup Farm on the left

Lane off Corsham Road, Thingley

Corsham Road, Notton
The left turn is a small close apparently with the same name as the main road

Parking area on Bath Road, Chisbury

Field by Bath Road, Chisbury
A fine mackerel sky and very warm for January which was a bonus

Parking area on Bath Road, Chisbury

The Heritage Centre on New Road, Calne
The Carnegie Building was the library and became a heritage centre in 2001... more

Dickens Avenue at the junction of Oliver Avenue

The Eddie Cochran Memorial on Rowden Hill, Chippenham
This is near the spot where he died in a car crash.... more

Roundabout on the A4 entering Chippenham

Parking area on New Road, Derry Hill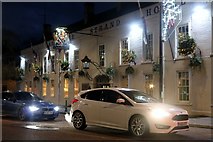 The Lansdowne Strand Hotel, Calne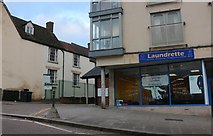 Laundrette on Curzon Street, Calne

Lane towards The Chequers on the A4
All images © David Howard and available under a Creative Commons licence

.