Geo-Trips :: Rough walk in Glen More, Glen Borrodale area of Ardnamurchan
Ardnamurchan
A walk from Glenborrodale, Fri, 21 May 2010 by Chris Wimbush
A walk to bag a few green squares. Showery day.
On the map below, the grey line is the GPS track from this trip. Click the blue circles to see a photograph taken from that spot and read further information about the location. The blue lines indicate the direction of view. There is also a slideshow of this trip. ( )
↓ Scroll down here ↓

Forest edge towards small lochan in Glen More

Lochan at forest edge near Glen More, Ardnamurchan

Silver Hill towards Loch Sunart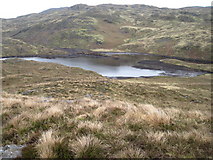 Reservoir near Lochan nan Caorach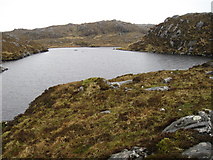 Lochan east of Lochan Coire Mhaim

Glenborrodale Nature Reserve Trail
All images © Chris Wimbush and available under a Creative Commons licence

.