Geo-Trips :: South Lancs village tour
South Lancashire
A drive from Billinge, Wed, 13 Oct 2010 by Raymond Knapman
A bright sunny autumn day made for good photographic conditions.Planned my route carefully to cover as many new squares as possible,but like all best laid plans ,adjustments had to be made to enable safe parking on minor country roads. Starting in Billinge made a diversion into new squares in Marsh/Kitt Green, then onto Shevington, Wrightington,Heskin,Andertons Mill,then circuited up Sanderons Lane on Horrocks Hill.Made for High Moor and Robin Hood, taking in the pubs and restaurants that proliferate the area.From here took in Parbold and then made for Lees Lane where I encountered a tame deer on the road.This road has some beautiful old property in tranquil settings, a good road for a cycle ride.
Finished off with a visit to Walthew Green.. A lovely hamlet off the beaten track.
Click the blue circles to see a photograph taken from that spot and read further information about the location. The blue lines indicate the direction of view. There is also a slideshow of this trip. ( )
↓ Scroll down here ↓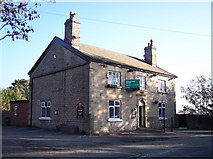 The Old Springs on Spring Road

Playground on Kitt Green Road
Marsh Green shopping parade in background

Montrose Avenue in Kitt Green
Viewed from Pemberton Business and Enterprise College seen on the right

Entrance to PEMBAC on Montrose Avenue
PEMBAC is the Pemberton Business and Enterprise College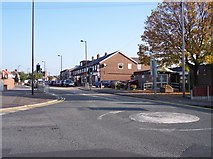 Mini roundabout and shops at Shevington
The junction of Miles Lane on the left and Gathurst Lane straight ahead

The M6 viewed northbound from Miles Lane

Entrance to Gathurst Golf Club on Miles Lane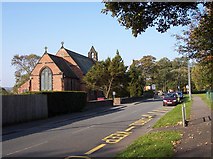 St. Anne's church on Church Road Shevington

Entrance to Shevington High School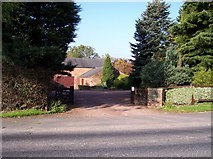 Entrance to The Gables on Paradise Farm

St. Joseph's church on Crow Orchard Road

The Wrightington Hotel and Country Club

Novel road names at Wrightington
Courage Low Lane joins Moss Lane. Confusingly Toogood Lane is further along and... more

Floral Archway on St. James the Great church Heskin

The Brook House on Barmskin Road

Barmskin Lane is joined by Bentley Lane
Bentley Lane on the left leads to Mawdesley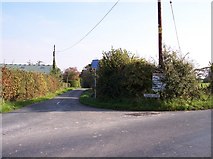 Town Lane joins Barmskin Lane at Andertons Mill
Town Lane leads to Heskin Green

Welcome sign for Mawdesley on Ridley Lane

The Owls converted barn on Bentley Lane

Autumn sunshine on Bentley Lane
An isolated house provides pretty roadside frontage

Sanderson Lane
Sanderson House can be glimpsed on the left

Public footpath signs off Sanderson Lane
The location is called Dwerry House and paths lead to Horrock Hill and Wrightington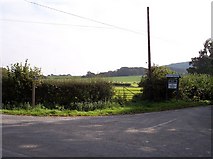 Public footpath sign on Bentley Lane
The track leads to Gauger's Farm

Hunter's Hill car park near High Moor
The car park is on the site of a quarry and gives access to paths over Harrock... more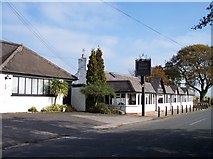 The High Moor Restaurant on High Moor lane

Robin Hood Lane
The road on the right is High Moor Lane

Dicconson Arms at Dangerous Corner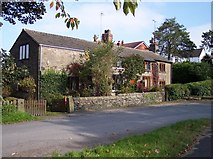 Cottages on layby on A5209
Near Dangerous Corner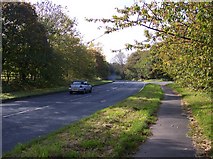 Double bends on the A5209 near Fairy Glen

The Miller and Carter restaurant on Parbold Hill
This restaurant is opposite a lay by for viewing over the Douglas valley and... more

Higher Lane near Dalton
View towards Newburgh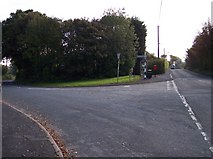 Lees Lane joins Higher Lane near Dalton

Public footpath off Lees Lane
Path passes Blackbird's Farm for Parbold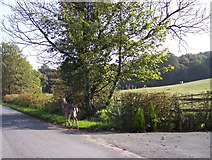 Elegant company on Lees Lane
A lone deer with one antler missing saunters along the lane

Fine old stone farmhouse on Lees Lane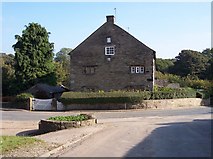 Gable end of medieval stone cottage at Holland Lees
The cottage is dated 1661 and is at the junction of Lees Lane and Appley Lane South

Public footpath sign at Walthew Green
The no through road is Whiteley Road

Autumn sunlight at Walthew Green
The sign on left is for Walthew House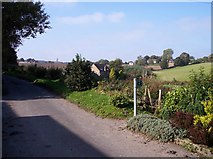 Public footpath sign at Walthew Green
View towards Roby Mill
All images © Raymond Knapman and available under a Creative Commons licence

.