The
Geograph® Britain and Ireland
project aims to collect geographically representative photographs and information for every square kilometre of
Great Britain
and
Ireland
, and you can be part of it.
Since 2005, 13,823 contributors have submitted 7,633,038 images covering 282,359 grid squares, or 85.0% of the total squares
Photograph for today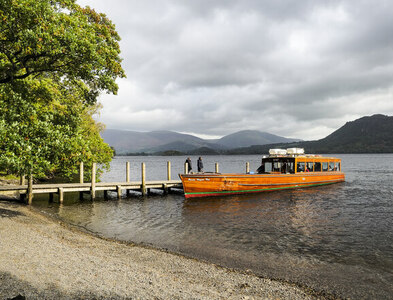 Ferry at landing stage
by Trevor Littlewood
for square NY2519
,
taken Wednesday, 4 October, 2023
What is Geographing?
It's a game - how many grid squares will you contribute?
It's a geography project for the people
It's a national photography project
It's a good excuse to get out more!
It's a free and open online community project for all
Registration is free so come and join us and see how many grid squares you submit!
63,763 photographed squares
with
fewer than 4 photos
,
add yours now
!
· Geograph on
Twitter

, Facebook

·
Project News
·
Donate/Support Us
·
Featured Collection

Ruined Houses of the Republic of Ireland
Article
by Mike Searle, with 3548 words, 119 images and viewed 847 times. Updated 5 days ago.
County listing of the ruined historic country houses and mansions of the Irish Republic
Related Sites: · Geograph
For Schools
·
Geograph Channel Islands

·
Geograph Germany

·
Geograph® Britain and Ireland
is a project by
Geograph Project Limited
, a Charity Registered
in England and Wales, no 1145621
.
Company no 7473967
.
The registered office is Dept 1706, 43 Owston Road, Carcroft, Doncaster, South Yorkshire. DN6 8DA.