Geo-Trips :: A walk in the environs of Langley
Langley
A walk from Teggsnose Reservoir Car Park, Sun, 13 Sep 2020 by Philip Cornwall
A short walk near Langley, Cheshire undertaken on a delightfully sunny September evening. Start / finish is at a small car park at the north end of the Teggsnose reservoir dam. The walk commences along a short section of the Gritstone Trail across the dams of Teggsnose Reservoir and Bottoms Reservoir then along Clark Lane before it heads south past some water utility buildings. Leaving the Gritstone Trail, a short footpath is taken to Mosslea Farm and then a series of quiet lanes are followed heading uphill in a westerly direction before arriving at a junction above Lees House Farm. Good views are had here over Tegg's Nose and Macclesfield Forest. The route heads north and descends into a corner of Macclesfield Forest where a permissive path is taken which leads down to Ridgegate Reservoir. A path behind the dam is taken which joins Clark Lane at the Leather's Smithy Pub. Clarke lane leads back to Bottoms Reservoir and the car park at Teggsnose Reservoir
On the map below, the grey line is the GPS track from this trip. Click the blue circles to see a photograph taken from that spot and read further information about the location. The blue lines indicate the direction of view. There is also a slideshow of this trip. ( )
↓ Scroll down here ↓

Gritstone Trail, Teggsnose Reservoir Dam

Teggsnose Reservoir
Taken from the dam road which forms part of the Gritstone Trail

Bottoms Reservoir, Langley
Taken from path across the dam, which is part of the Gritstone Trail

View over Bottoms Reservoir towards Tegg's Nose
The Gritstone Trail goes across the dam and along the southern edge of the... more

Grazing Land, Mosslea Farm
Taken on footpath that connects the Gritstone Trail to Cock Hall Lane.

Junction of Cock Hall Lane with Bollinhead Lane
Quiet country lanes SE of Langley

Bollinhead Lane near Brindhurst Farm

Junction of Bollinhead Lane with Whistons Lane
Gravel drive leading to Bollin Head Farm also visible.

Ornate Gateposts, Bollin Head Farm Drive junction with Whistons Lane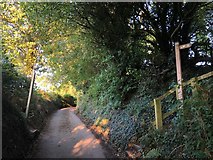 The Gritstone Trail crossing lane near Lees House Farm

View across pasture to Hallycombs Farm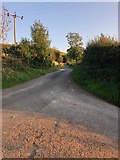 Junction of Lanes East of Lees House Farm

Looking North down lane on Southeast edge of Macclesfield Forest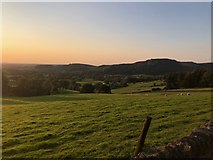 View Northwest from lane above Lees Farm
Tegg's Nose and Higher Blakelow are the hills in the distance.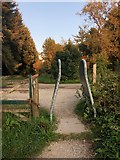 Junction of permissive path with lane south of Ridgegate Reservoir
Unusual metal construction at entrance to path - not sure of its purpose. Is it... more

Permissive Path skirting Macclesfield Forest near Green Barn Farm

View over Ridgegate Reservoir towards Tegg's Nose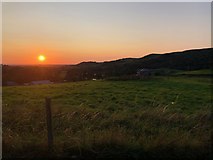 Sunset from path behind Ridgegate Reservoir dam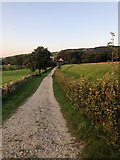 Path behind Ridgegate Reservoir Dam
Looking towards Leather's Smithy Pub in the distance.

View over Bottoms Reservoir at dusk
All images © Philip Cornwall and available under a Creative Commons licence

.