Geo-Trips :: Keith and Strathisla Circular
Strath Isla
A walk from Keith, Fri, 12 Mar 2021 by Anne Burgess
We started from the outskirts of Keith and followed part of the route we had done the previous summer Link but in the opposite direction, plus a short detour to visit the site of my great-great-great-grandparents' home. Strath Isla is an agricultural area, and there was no shortage of new lambs and spring flowers along the way.
Click the blue circles to see a photograph taken from that spot and read further information about the location. The blue lines indicate the direction of view. There is also a slideshow of this trip. ( )
↓ Scroll down here ↓

W N Lindsay
W N Lindsay specialises in grain storage. In 2020 the family-run company sold its... more

Willow Twigs
New twigs are springing up where willows have been cut back to ground level in the... more

Maisley Wood
One of the many new houses that are appearing all over the countryside.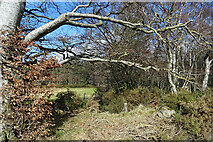 Field and Forest Edge
A glimpse through the trees at the top of Maisley Wood to the field beyond.

A Curious Juxtaposition
I think the large boulder may be an erratic removed from the field, but was it put... more

Maisley Farm
Bales, machinery and sheds at Maisley Farm.

Maisley Farm House
A solid traditional stone farm house.

Maisley Cottage
A traditional cottage with a rather untraditional tree outside it.

Quarryside
The smart new house takes its name from the former quarry just to its right in this view.

Broadfield Farm
Houses on the busy farm of Broadfield.

Cotterton of Broadfield
Since [[[338302]]] was taken 14 years ago, one of the trees has either fallen or... more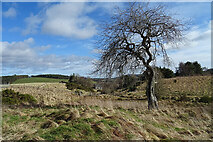 Cottartown of Upper Auchanachie
Since [[[338266]]] was taken 14 years ago, one of the trees has either fallen or... more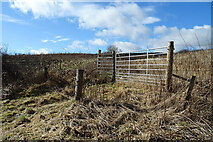 Gate in the Deer Fence
A large area of land here has been planted with native deciduous trees, protected... more

Mains of Auchindachy
Looking across Strath Isla to the more productive farmland on the eastern slope.... more

Mangled Trees
I know it is the cheapest way to keep the road free of encroaching branches, but... more

Netting on a Duckpond
We were intrigued by the netting, and on enquiry we learned that the pond had been... more

Gatepost at Wester Chalder
Not surprisingly, it hasn't changed since [[[6562298]]] was taken. On this... more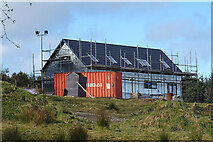 New House
Another new house has appeared since I last passed this way.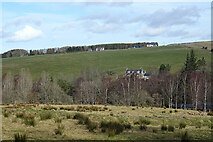 Auchindachy
Auchindachy House is partly hidden by the trees in the foreground. On the hill... more

Looking Up the Burn
In fact this watercourse is barely long enough to warrant being described as a burn.

Dutfftown to Keith Railway
Rusty rails show that it's a while since a train travelled along this line.

River Isla
The river meanders round a shingle bank just upstream of the bridge. Flattened... more

River Isla
Looking upstream from Auchindachy Bridge.

Snowdrops (Galanthus nivalis)
Part of an impressive display at Auchindachy House.

Snowdrops at Auchindachy House
This is one of the best displays of Snowdrops I've seen for a while.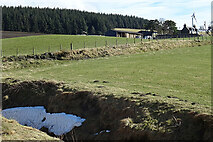 Newton of Auchindachy
Although it's almost a full month since the last snow fell, drifts still linger... more

Coorie Doon
If I were of an age to consider living in the countryside I'd like a house like... more

Sheep near Coldhome
For once the sheep are more interested in food than in running away from the lens.... more

Plough at Rest
This plough has just three blades per side, so faced with the newer generation... more

Coldhome Farm
The farm house sits beside the road, surrounded by barns, byres and sheds.

Coldhome Farm
Open-sided barns at Coldhome Farm, still stocked with large numbers of bales.

Broken Fence
I think the fence is to keep animals out of a field drain, but it has definitely... more

Grazing Sheep
Busy enough with the grass to ignore me and the camera, for once. The house is... more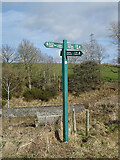 Waymarker Post
This is one of several posts indicating paths around Keith.

Caird's View
A new house at Braehead. 'Caird' is a surname originating from the Gaelic 'ceard',... more

Former Mill
I understand this to have been a mill, but I don't know what sort of mill. It was... more

Ford in the River Isla
It looks a bit daunting for anything less than a tractor, but fortunately there's... more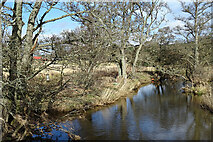 River Isla
Looking downriver from the footbridge below Braehead. Compare with a summer view... more

Ford in the River Isla
Looking across to the south side and Braehead.

Remains of a Tree
From the burrs I imagine that this was an elm.

Woodshed
A good stock of firewood, under cover to keep it dry.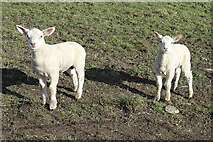 Spring Lambs
These two new lambs are still inquisitive and have yet to learn to run away from cameras.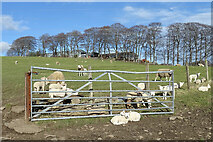 Lambing at Corsairtly
The ewes are close to the farm at lambing time. There certainly seems to be no... more
All images © Anne Burgess and available under a Creative Commons licence

.